More than a meal service…
…Food is Medicine, Food is Love
EBFC's meals are made with Love by our wonderful team and are packed full of nutrition. We were making and delivering daily fresh nutritious meals citywide during Covid in Brighton and Hove. Our meals are freshly prepared with the best ingredients and we have meat or vegetarian options, all delivered to your door by our Delivery Angels. Please see our Meals on Wheels page for more details.
If you would like to make a donation for someone to receive a fresh nutritious meal, our bank details are:
East Brighton Food CIC – Account No. 38650998 – Sort code 23 05 80
If you need help to pay for meals please contact: BHCC Hub on 01273 293117 where help is available.
COVID 19 & 190,000+ Free Freshly Made Nutritious Meals
Our volunteer champions have cooked 190,000 + free freshly made gourmet meals and delivered them across the City of Brighton & Hove since the first lock down in March 2020 to anyone who would benefit from a fresh nutritious meal regardless of postcode or income and we are still cooking and delivering across the city, now working in partnership with the NHS.
East Brighton Food Co-op started operations in May 2019 to bring healthy food and community cooking to Whitehawk, Bristol Estate and Manor Farm through community events, workshops and cookery classes. We had to cancel these activities due to the COVID-19 pandemic. In March 2020 we sprang into action in support of our community establishing the Emergency Food Hub & kitchens; the first kitchen at the Bristol Estate Community Centre and the second, our home of 2 years, the Robert Lodge Community Kitchen, where the local residents have been a huge support; volunteering to cook, clean, keep the stores in order, deliver, and being altogether amazing.
…We are moving!
We are moving to 2 different locations over the month of March 2022, almost 2 years to the day after opening our first kitchen on Bristol Estate Community Centre, we have taken on the lease for our meal delivery service kitchen, in the city centre, at 24 Baker Street, BN1 4JN while also setting up our free cookery school and lunch club kitchen at Kingfisher Court in Whitehawk… both very exciting new steps in our journey…watch this space for updates
To place a meal order please email: eastbrightonfoodcoop@gmail.com
If you would like to volunteer for cooking, delivering, admin or anything else please contact: janet@eastbrightonfoodcoop.uk
Since lock down began it's been a pleasure and a privilege serving our community during such challenging times and we will continue to do so into the future.
We are a not for profit Community Interest Company and are working hard to bring the healing power of a great nutritious meal to our communities across Brighton & Hove. Also fruit & veg box schemes, cookery classes, lunch clubs, volunteer, training & employment opportunities as well as bringing enjoyable, nutritional, educational events to our local area, putting in place the infrastructure needed to make sure the people who live here can enjoy cooking and eating healthy food.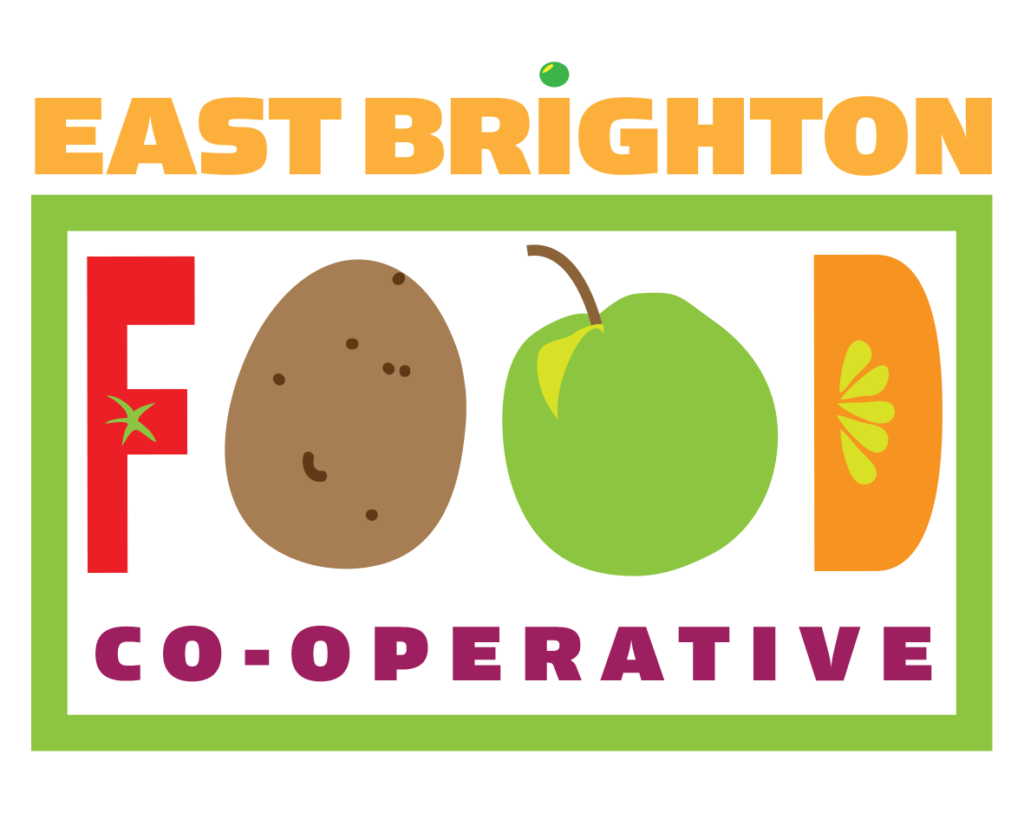 EBFC have been running 2 Emergency Food Hub Kitchens in East Brighton, presently we're at Robert Lodge in Whitehawk and our first kitchen was the Bristol Estate Community Kitchen; both have been serving freshly cooked nutritious meals.
And for information updates on everything from Brighton and Hove City Council please click here.
Brighton And Hove Food Partnership are coordinating the City Wide Emergency Food Response, click here for more information
…keep washing your hands and surfaces
Our pilot project is funded by Nesta and the Dunhill Medical Trust's Social Movement for Health in addition to Causewayed